I'll try my best. Derp.
— Sushit the Phish




Under Construction

Mobius Colosseum is currently being written by ApalloTH. It may already be finished once that user herps de derps. As such, some sections may be incomplete.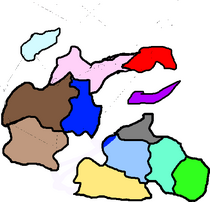 A Battle Arena located on a line of islands, located near Central Mobius. It has an amusement park, many fine eateries, and luxurious hotels.
Tournaments Held Here
Tournaments that were held here in the past (Ex. Elemental Tournament) Will be Located here and in the Area Archives located because the actual Colosseum.
Tournaments
Hotels
Resteraunts
Amusement Park
Attractions
Holiday Butterface-
Rides
Mascots
Ad blocker interference detected!
Wikia is a free-to-use site that makes money from advertising. We have a modified experience for viewers using ad blockers

Wikia is not accessible if you've made further modifications. Remove the custom ad blocker rule(s) and the page will load as expected.