Gryowls the Four-Tailed Wolf

250px

 


Gender:


Male


Age:


--


Species:


Supernatural Wolf


Height:


N/A


Weight:


N/A


Status

Rank:


----


Alignment:


Neutral


Tools:


----




Supernatural Ability

Ultimate Fighter


---


High Essence Seeker


Power Alteration


Daemon Abilities


Daemon Wolf Tails


Energy Attribute

Attribute:


---


POWER Level:


100% + 50%


Special POWER:


100%


Techniques

Requirement:


None


#Uses:


--


Strength: --


Spin Dash


#Uses:


--


Strength: --


--- Dash


Requirement:


None


#Uses:


N/A


Strength: --


N/A


Strength: --


N/A


Energy Techniques

Requirement:


None


#Uses:


--


Strength: --


----


#Uses:


--


Strength: --


---


Requirement:


Release Sealed State


#Uses:


--


Strength: --


Howling Destroyer


#Uses:


N/A


Strength: --


Wolf Pack


Requirement:


None


#Uses:


--


Strength: --


Ferocious Black Fangs


#Uses:


N/A


Strength: --


Demon Scar


Enhanced Energy Techniques

Requirement:


None


#Uses:


--


Strength: --


Ferocious
Daemon Claws


#Uses:


--


Strength: --


---


Requirement:


None


#Uses:


--


Strength: --


N/A


#Uses:


--


Strength: --


N/A


#Uses:


--


Strength: --


Daemon Scar


#Uses:


--


Strength: --


Daemon Wolf Cross:
Crescent Moon


Requirement:


None


#Uses:


--


Strength: --


N/A


Strength: --


---


Stage Two Energy Techniques

Requirement:


None


#Uses: --


N/A


Strength: --


Terror Claw Blood


Requirement:


None


#Uses: --


N/A


Strength: --


---


Sealed State

Requirement:


None


#Uses: --


N/A


Strength: --


---


Super Form

Requirement:


None


#Uses: --


N/A


Strength: --


---


Special Energy Techniques

Requirement:


None


#Uses: --


N/A


Strength: --


Quad-Fusion Scar


Requirement:


None


#Uses: --


N/A


Strength: --


N/A


Beyond Super Form

Requirement:


None


#Uses: --


N/A


Strength: --


---

Base Form

Level Limit:


100


Current Level

Level:


--


Physical Attributes: --

Strength:


-- (10)


Agility:


-- (10)


Endurance:


-- (10)


Combat Ability:


-- (10)


Regenerative:


-- (10)


Mental Attributes: --

Intellect:


-- (10)


Observation:


-- (10)


Illusion Tactic:


-- (10)


Attribute Level:


-- (10)


Will Power:


-- (10)

Transformation

Level Limit:


130


Current Level

Level:


--


Physical Attributes: --

Strength:


-- (13.5)


Agility:


-- (13.5)


Endurance:


-- (13.5)


Combat Ability:


-- (13.5)


Regenerative:


-- (13.5)


Mental Attributes: --

Intellect:


-- (12.5)


Observation:


-- (12.5)


Illusion Tactic:


-- (12.5)


Attribute Level:


-- (12.5)


Will Power:


-- (12.5)

Super Form

Level Limit:


185


Current Level

Level:


--


Physical Attributes: --

Strength:


-- (21)


Agility:


-- (21)


Endurance:


-- (21)


Combat Ability:


-- (21)


Regenerative:


-- (21)


Mental Attributes: --

Intellect:


-- (15.5)


Observation:


-- (15.5)


Illusion Tactic:


-- (15.5)


Attribute Level:


-- (15.5)


Will Power:


-- (15.5)

Beyond Super Form

Level Limit:


215


Current Level

Level:


--


Physical Attributes: --

Strength:


-- (25)


Agility:


-- (25)


Endurance:


-- (25)


Combat Ability:


-- (25)


Regenerative:


-- (25)


Mental Attributes: --

Intellect:


-- (18)


Observation:


-- (18)


Illusion Tactic:


-- (18)


Attribute Level:


-- (18)


Will Power:


-- (18)

Info
Background
background
Personality
The characters personality
Appearance
What that character looks like
Abilities
Special skills the character has
Energy Attribute
The special energy attribute the character has similar to using chaos energy
Techniques
Techniques 1
A Technique that allows the user to
Techniques 2
A Technique that allows the user to
Techniques 3
A Technique that allows the user to
Techniques 4
A Technique that allows the user to
Energy Techniques
Energy Techniques 1
A Technique that allows the user to
Energy Techniques 2
A Technique that allows the user to
Enhanced Energy Techniques
Enhanced Energy Techniques 1
A Technique that allows the user
Enhanced Energy Techniques 2
A Technique that allows the user
Enhanced Energy Techniques 3
A Technique that allows the user
Enhanced Energy Techniques 4
A Technique that allows the user
Stage Two Energy Techniques
Stage Two Energy Techniques
A Technique that allows the user
Special Techniques
Special Techniques
A Technique that allows the user
Small Story:
Other Story:
Trivia
Became a demon spirit after his pack was killed.
He was later seen gaining power in the demon realm.
Once strong enough he used The Sandman's dream event to come to the mortal realm.
First engages Styx in combat.
== Quotes ==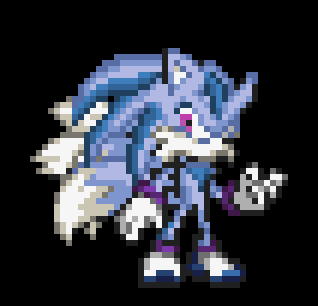 Ad blocker interference detected!
Wikia is a free-to-use site that makes money from advertising. We have a modified experience for viewers using ad blockers

Wikia is not accessible if you've made further modifications. Remove the custom ad blocker rule(s) and the page will load as expected.